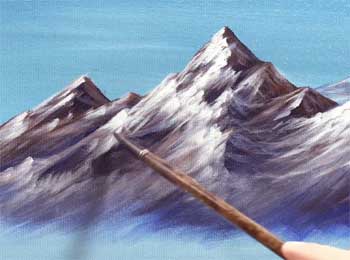 Once a boy name Raman was studying art under guidance of a great master. Master taught Raman how to draw and paint, mixing colors and other various techniques.
Raman was a quick learner. His master was proud of him.
Once a competition was announced for budding painters. Artists were asked to send their paintings. Raman master asked him to make a painting for competition.
Master asked, "What would you like to paint for competition?"
Raman replied, "A mountain."
Because art school was at foot of a mountain, both Master and Raman went out and sat at distance from mountain.
Raman set up everything and then gazed at mountain and started painting.
After a while, Master looked at Raman's sketched and asked him to pay attention to proportion of scenery.
Raman did as told. Then Master asked, "Do you think this is right shade?"
Raman then changed shade. Later, Master suggested various other changes and this went on for hours.
Raman didn't lose patience and wanted to put in his best effort.
Master then told Raman to continue working as he had to step out for some work and said, "I will be back in an hour or two. Finish work by time i return."
Raman nodded and continued to work on painting.
Master was back after few hours and till then Raman had already finished his painting.
When master looked at painting, he said, "Wow! This is the most beautiful painting you have ever made."
Then Master looked at Raman and frowned and said, "This looks so different from what you were painting when you began. I had to correct you so many times."
Raman smiled and said, "Master in morning i was painting to please you but after you left me alone, i started to paint to please myself."
---
Zen Stories: Two Monk and a Woman at River Crossing..!
---
Search Keywords: Teacher and Student Stories about Working, Zen Stories for Learning Valuable Life Lesson