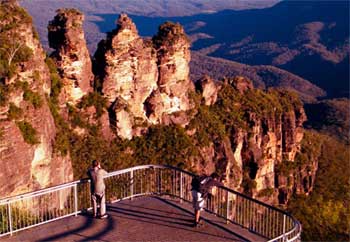 Story 1: Echo in Mountain..!!
Once a father and son were walking through mountain. Suddenly, kid fell and hurt himself and screamed, "Aaahhh!!"
To his surprise, he heard a repeating voice somewhere in mountain, "Aaahh!!"
Curious about voice, kid yelled, "Who are you?"
He received answer, "Who are you?" Listening to his he again shouted, "Coward, reply.."
Again same thing repeated, "Coward, reply.."
Angered at response, Kid screamed, "You Coward.."
He received answer, "You Coward.."
Kid, looked at his father and questioned, "What's going on?"
Father smiled and said, "Pay attention.." and then he screamed that side, "You are Champion.."
Voice answered, "You are a Champion.."
Boy was surprised but still couldn't understand what's happening. His father than explained, "It's Echo.. What ever you say will we repeated."
Then he told his son, "Our Life is similar, What ever we receive is simply a Reflection of our Action. If you want more Love in World, Create more Love in your Heart..
If you want more Competence in you Team then Improve you Competence.. This applies to all aspects of life.. Life will give you Back Everything you have Given to it.."
---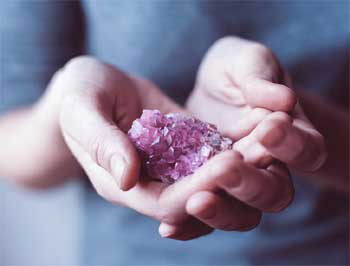 Story 2: Woman's Precious Stone..!
Once a woman was used to live in mountains, there she used to roam around and one day she found a precious stone nearby a stream.
Next day, she met a traveler who was hungry. Traveler asked woman for some food, woman opened her bag to share food with him.
While taking food, traveler saw that precious stone in her bag. Seeing it, traveler wanted that stone. He asked woman to give that stone to him.
Woman gave it without hesitation.
Traveler left with stone, rejoicing his good fortune. He knew that if he sell that stone, he will have enough money to give financial security for lifetime.
Few days later, he came back to mountains and looked for woman. When he found her he said, "I am here to return this stone to you.. I have been thinking, I know how valuable that stone is yet i want to give it back…
So that you can give me something more precious in return: Please Give me What you have Within you that Enable you to give me that precious stone without any Hesitation.."
---
You May Also Like: Good Reflect Back – Zen Teaching
---
Search Keywords: Short Stories with Moral – Do Good and Good Reflects Back in Life Story, Being Content is Precious than Any Other thing Story