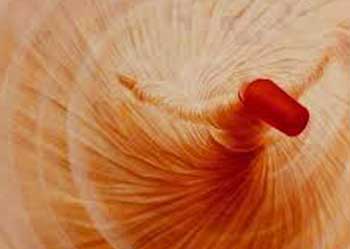 Rumi was an Enigmatic Persian poet. He was also a Mystic and considered the most celebrated Sufi teacher. His work Gained popularity because of its Universal message about Peace, Desire, Love and Passion.
Rumi's poems are Simple enough to be understood and his Timeless views about Life.
---
Poem 1:
I choose to love you in Silence, for in silence I find no Rejection.
I choose to love you in Loneliness, for in loneliness no one Owns you but me.
I choose to adore you from a Distance. For distance will Shield me from pain.
I choose to kiss you in the Wind, for the wind is Gentler than my lips.
I choose to hold you in my Dreams, for me in Dreams, you have no Ends.
Poem 2:
But that shadow has been serving you.
What hurts you, Blesses you.
Darkness is your Candle.
Your Boundaries are your Quest.
You must have Shadow and Light source both.
Listen and lay your Head under the Tree of awe.
Poem 3:
Sometimes in Order to help, He makes us Cry.
Happy the eye that, sheds tears for His sake.
Fortunate the heart that, burns for His sake.
Laughter always follow Tears.
Blessed are those who understand.
Life blossoms wherever Water flows.
Where Tears are shed Divine mercy is Shown.
Poem 4:
If you are Seeking, seek us with joy,
For we live in the Kingdom of joy.
Do not give your Heart to anything else,
But to the Love of those who are Clear joy.
Do not stray into the neighborhood of Despair,
For there are Hopes: they are Real, they Exist.
Do not go in the Direction of Darkness,
I tell you: Suns exist.
Poem 5:
Whatever customs Humanity had,
Becomes Waves of Compassion.
Nothing with Shape and Dimensions can keep still,
When Passions move.
Start your lives over,
Everyone is totally Forgiven, No matter what.
Poem 6:
My Life Is Not Mine,
Give up wanting What other people have.
That way you are safe.
"Where, where can I be safe?" you ask.
This is not a day for asking Questions,
Not a day on any Calendar,
This day is Conscious of itself.
This day is a lover, bread and gentleness,
More manifest than saying can say.
Thoughts take form with Words,
But this daylight is Beyond and before,
Thinking and imagining.
Poem 7:
There are Two kinds of Intelligence: one acquired.
As a child in school memorizes Facts and Concepts,
With such Intelligence you Rise in the world.
There is another kind of tablet, one
Already completed and Preserved inside you.
This other intelligence does not Turn yellow or stagnate,
It's fluid and it doesn't move from outside to Inside.
Through the Conduits of plumbing-learning,
This second knowing is a Fountainhead,
From within you, moving out.
Poem 8:
Don't run around this World,
Looking for a Hole to hide in.
There are wild beasts in every cave.
If you live with Mice,
The Cat claws will find you.
Try to close the one that's a fearful Trap,
Keep open the shop,
Where you are not selling fishhooks anymore,
You are the free-swimming fish.
Poem 9:
I have been looking for a long, long time,
for this thing called Love.
I have ridden comets across the Sky,
I have looked Below and above.
Then one day I looked Inside Myself,
and this is what I found,
A Golden sun residing there,
beaming forth God's Light and Sound.
Poem 10:
This being human is a Guest house.
Every morning a new arrival,
A joy, a depression, a meanness.
Some momentary awareness comes,
As an unexpected Visitor.
Welcome and Entertain them all.!
Even if they are a Crowd of Sorrows,
Who violently Sweep your House,
Empty of its Furniture,
Still, treat each Guest honorably.
He may be Clearing you out,
For some New Delight.
The Dark thought, the Shame, the Malice,
Meet them at the door Laughing,
And Invite them in.
Be Grateful for whoever Comes,
Because each has been Sent,
As a guide from Beyond.
---
You May Also Like: Find Yourself – Quotes by Rumi
---
Search keywords: Poems by Rumi – Inspiring Poems by Famous Sufi Saint, Mystical Poetry of Rumi about Life, Top 10 Short Motivational Poems