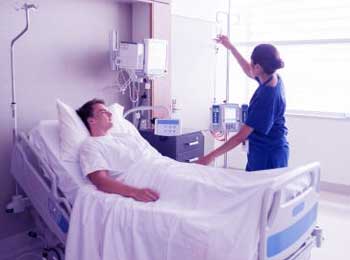 A nurse entered patient's room two hours before his operation. She fixed vase and while working, suddenly asked patient, "Sir, which doctor is doing your operation?"
Patient replied, "Dr.Jason."
Hearing doctor's name, leaving her work, nurse rushed to patient and with surprised look on her face she asked, "Sir, really? Has Dr.Jason really accepted your operation?"
Patient said, "Yes, Dr.Jason is one doing the operation."
Nurse said, "Very strange.. I can't believe it."
Troubled, patient asked, "But what's so strange about it?"
Nurse said, "This doctor has performed thousands of operation so far and his success rate is 100%. Due to this, his schedule is always packed and it is very difficult to take time out for anything else. I am surprised how he has time to do your operation."
Patient said to nurse, "May be it's my good luck that Dr.Jason has got time to perform my operation."
Nurse with a big smile said, "Believe me, my surprise still remains that best doctor is performing your operation."
Just after this conversation, it was time for patient to be taken to operation theater. On way to operation theater patient seemed bit relaxed. It was a successful operation. Now, patient is laughing and living his life.
Nurse who was in patient's room was not an ordinary nurse but a psychiatric doctor of that hospital, whose job was to prepare patients mentally and psychologically for operation and clear any doubt they had before operation.
This time doctor had done her job by decorating bouquet in patient's room and very beautifully place in his heart and mind of patient that doctor who will do its operation is world's famous and most successful doctor whose every operation is success.
It is called Placebo Effect. It is a well-documented phenomenon in medicine, in which those who think that they are being given a new and effective treatment are more likely to recover than those who know that their treatment is nothing new.
Learning:
A Positive Attitude will probably not cure Disease in itself but Positive Thinking will make it Easier to Manage your Life, Reduce stress and also help you to Take care of yourself Better and these things are important to help one Recover from any diseases.
---
You May Also Like: Importance of Positive Attitude in Life
---
Search Keywords: Nurse and Patient Conversation – Positive Thinking, Story to Help Keep Positive Outlook During Sickness