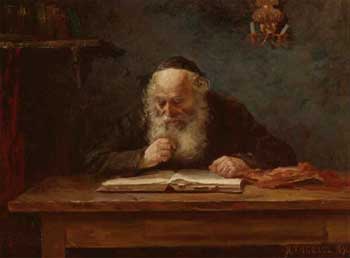 Once lived a skilled artist named Shikaki. With his expertise and interest, he made an beautiful ink pot to present it to the King.
Seeing that beautiful ink pot, he expected that King would encourage him and appreciate his skill as far as possible. With countless hopes and desire, he presented that ink pot to King.
In beginning King was impressed by his skill.
But while King was observing that ink pot, Shikaki was lost in his thoughts. Just then King was informed that a scholar is about to enter the court. As soon as scholar entered, King got so busy with welcoming and talking to him that he forgot about Shikaki artistry.
Shikaki who came with countless hopes, couldn't accept that and this incident caused an adverse and deep effect on Shikaki heart.
He then realized that he couldn't get enough encouragement for his artistry and felt bad. Shikaki couldn't be at peace because of this.
He started to think what he should do. He was old and learning new thing would be too difficult for him yet he decided to learn about literature and books.
He took admission in school and started to go to class with young children. Shikaki was old and at that age it was not easy for him to study with young children but he didn't have a choice.
Worse than that was Shikaki had spend all his life working on art and handicraft because of this he couldn't find reading and writing interesting.
Still he tried his best and got strict with his studies. His teacher taught him a line which he would repeat many times a day to remember.
Yet on exam day he even messed only thing he was trying to remember for long.
Upon hearing all people in class started to laugh at him and everybody said that old man couldn't learn reading or writing at this age.
This incident broke Shikaki and he left school and went toward jungle. By chance, he reached the foot of a mountain, there he saw water falling drop by drop from top and due to continues falling of water on same place, a hole had been formed even in that hard stone.
Seeing this he thought, "May be it's my heart which is not ready to accept knowledge of books and literature.. But it is not harder than this stone. If i study more and more then it wouldn't be ineffective."
Therefore, he came back and started to work harder to study and learn. He got busy in attaining knowledge. As result, he was reckoned as one of popular scholar of his time.
Moral:
You are Never be too Old to Learn something New. If anyone put all

his Effort and Persist on things he wants to Learn then one day he will Definitely succeed.
---
You May Also Like: Hundred Camel Story..!
---
Search Keywords: Never Give Up Story – Old Artist Persistence to Learn New Thing Story, Always Push Your Limits/ Give your All for Success Motivational Story