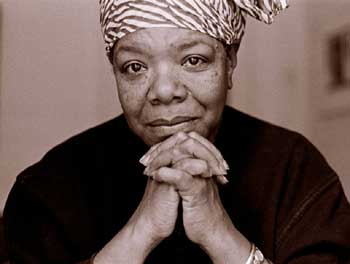 #Courage
Develop enough Courage so that You can Stand up for yourself and then Stand up for Somebody else.
One is not necessarily Born with Courage but one is born with Potential. Without Courage, we cannot Practice any other virtue with Consistency. We can't be Kind, true, Merciful, generous or Honest.
To Develop courage you have to start Developing courage as you do any other Muscle. You have to Start with Small things and Build it up.
#Life
Life is not Measured by the Number of Breaths we take but by the Moments that take our Breath away.
No matter What happens or How bad it seems today, Life does go on and It will be Better tomorrow.
Life is Pure adventure and the Sooner we realize that, the Quicker we will be able to Treat Life as Art.
Don't do anything that, You think is Wrong. Just do what you think is Right and then be Ready to back it up Even with your Life.
Life is going to Give you just What you put in it. Put your Whole Heart in everything you Do and Pray, then you can Wait.
You may not Control all the Events that happen to You but you can Decide not to be Reduced by them.
Whatever you want to Do, if you want to be Great at it, you have to Love it and be able to make Sacrifices for it.
If you Find it in your Heart to Care for somebody else, You will have Succeeded.
When you know you are of Worth, Not asking it but Knowing it. You Walk into a Room with a particular Power.
#Wisdom
You can ask Forgiveness of Others but in the End the real Forgiveness is in One's Own self.
Grace is like a Lake of Drinkable water right outside your Door But you stay Inside and Die of Thirst.
Seek Patience and Passion in equal amounts. Patience alone will Not build the Temple. Passion alone will Destroy its Walls.
A Leader sees Greatness in other People. He nor she can be much of a Leader if all She sees is Herself.
We Delight in the Beauty of the Butterfly but rarely Admit the Changes it has gone through to Achieve that Beauty.
Open your Eyes to the Beauty around you, Open your Mind to the Wonders of Life, Open your Heart to those who Love you and Always be True to Yourself.
We spend Precious hours Fearing the Inevitable. It would be Wise to use that time Adoring our Families, Cherishing our Friends and Living our Lives.
The Desire to reach for the Stars is Ambitious. The Desire to reach Hearts is Wise.
People will Forget what you said, People will Forget what you did but People will never Forget, how you made them Feel.
Self-pity in its Early stages is as Snug as a Feather mattress. Only when it Hardens does it become Uncomfortable.
God puts Rainbows in the Clouds so that each of us – In the Dreariest and most Dreaded moments – Can see a Possibility of Hope.
Stand up Straight and Realize who you are, that you Tower over your Circumstances. You are a Child of God. Stand up Straight.
We Allow our Ignorance to Prevail upon us and Make us think we can Survive alone, alone in Patches, alone in Groups, alone in Races, even alone in Genders.
Prejudice is a Burden that Confuses the Past, Threatens the Future and Renders the Present inaccessible.
We all should know that Diversity makes for a Rich tapestry and We must understand that all the Threads of the Tapestry are Equal in Value No matter what their Color.
Love Recognizes no Barriers. It jumps Hurdles, Leaps fences, Penetrates walls to arrive at its Destination Full of Hope.
Peace means when there is Conflict, Use our Common sense and Our Compassion to consider Rest of Humanity, our Human brothers and sisters.
---
You May Also Like: Abraham Lincoln Quotes
---
Search Keywords: Maya Angelou Quotes – Motivational Inspiring Quotes on Courage and Life, Wisdom Quotes about Different Aspects of Life