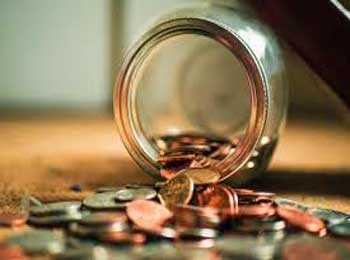 A man had two sons. Nature of both sons was opposite to each other. One was very stingy about spending money and other used to overspend.
Father was upset because of both. He told them many times to spend money in moderation but still they couldn't understand.
One day man came to know that a monk had come to their village. So he went to monk in hope that he might be able to help his sons.
He told whole thing to monk. Monk said, "Bring your sons to me tomorrow. I will talk to them."
Next day, man went to monk with his sons. Monk asked his sons to sit beside him and then he closed fists of his both hands and asked, "If my hands become like this, how will it feel?"
Both replied, "If your hands always stays like this. It will look like you have a disability."
After that monk opened his fist and then spreading both his hands, he asked, "If my hands become like this. Tell me how will it feel?"
Both son again replied, "It still feel like you have some kind of problem or disability."
Hearing their answer, monk became serious and began to explain to them, "Keeping your fist closed, not spending any money even when you have it, you will remain poor even though you are rich.
And if you keep your fist always open, you always over spending whatever you earn then no matter how much rich you are, it will not take long to become poor.
That's why sometimes keep your fist closed and sometimes open. In this way balance will be maintained. You should learn to spend your money moderately not too less, not too much."
Both understood point of monk and decided that they will start using their money moderately from now on.
---
You May Also Like: Akbar Test – Spending Money Wisely
---
Search Keywords: Man and His Two Son Problem – Monk Lesson, Story about Spending Money Moderately, Short Story with Learning for Life