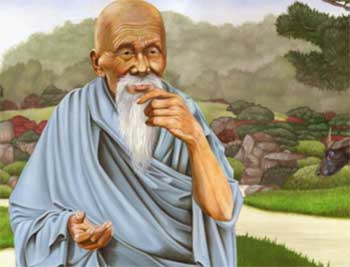 Lao Tzu was an ancient Chinese philosopher and writer. He was born between the 6th-5th century BC into the Zhou Dynasty. He is the founder of Philosophical Taoism.
---
#Way to Live Better
He Who is Contented is Rich.
The Heart that Gives, Gathers.




The Best fighter is Never Angry.
Before Healing others, Heal yourself.
Act without expectation.
Great Acts are made up of Small Deeds.
When I Let go of what I am, I become what I Might be.
He who Knows that Enough is Enough will always Have enough.
If you Correct your Mind, the Rest of your Life will Fall into Place.
If you Blame someone else, there is No end to the Blame.
Respond Intelligently even to Unintelligent Treatment.
If you would Take, you must First Give, this is the Beginning of Intelligence.
A Journey of a Thousand Miles begins with a Single Step.
If your Happiness Depends on Money, You will Never be Happy with Yourself.
Remind yourself daily, there is No way to Happiness. Happiness is the way.
If you Do not change Direction, you may End up where you are Heading.
---
#Deal with Problems
He who Talks more is Sooner Exhausted.
There is no Disaster Greater than not Being Content.
There is No greater Danger than Underestimating your Opponent.
One who is too Insistent on his own Views, Finds few to Agree with him.
---
# Be Yourself/ Motivational
Stop Thinking and End your Problems.
Empty yourself of Everything – let the Mind become Still.
Knowing Others is Wisdom, Knowing Yourself is Enlightenment.
Mastering Others is Strength, Mastering yourself is True power.
When you Accept yourself, the Whole world Accepts you.
To a Mind that is Still, the Whole universe Surrenders.
The True Person avoids Extremes, Self-indulgence and Extravagance.
---
#Wisdom
Be Still like a Mountain and Flow like a Great River.
Music in the Soul can be Heard by the Universe.
Nature does not Hurry, yet everything is Accomplished.
Knowledge is a Treasure but Practice is the Key to it.
Man's Enemies are not Demons but Human beings like Himself.
A Good Traveler has No fixed plans and is not Intent on Arriving.
Nothing is Softer or more Flexible than Water, yet Nothing can Resist it.
---
You May Also Like: Lao Tzu Teachings..!
---
Search Keywords: Lao Tzu Short Quotes – Inspiring Motivational Wisdom Quotes for Life, Best Philosophy Quotes for Betterment of Life