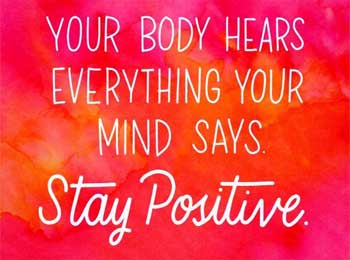 It's a very old story. Once in a kingdom pandemic was coming. So before coming, it came in King's dream and said, "I am coming and 500 people will be killed in this epidemic."
In morning, King called his ministers and decided to make announcement about it in his whole kingdom.
Soon, announcements were made that a epidemic is about to come and everyone should try to stay safe. But Instead of helping, these announcements created an atmosphere of fear and panic among people of kingdom.
Epidemic came and many people died.
After some days, when epidemic was about to leave it again came in King's dream. King asked it, "You said you will kill 500 people but in my kingdom more than 5500 people died because of this epidemic."
At this it replied, "I came to kill 500 people only but because of atmosphere of fear and panic that was created because of announcements, 5000 more people died."
In times of epidemic or pandemic, one should try to stay positive.
One should try to stay away from negative news, try to avoid too much news and media coverage related to pandemic.
One should try not to be careless and take care of oneself. After that leave everything to God because whatever is to happen, will happen.
Stay positive and happy and remove all fear from your mind.
Half of the illness is because of accepting any illness mentally and not keeping positive attitude. It is said that If mind stays positive then body will also stay healthy.
---
You May Also Like: Result of Positive vs Negative Words!! – Story for Parents
---
Search Keywords: King and his Dream – Ill Effect of Fear and Panic, Stay Positive in Times of Crisis Very Short Story to Read in Times of Pandemic, Don't Let Negativity Around You Effect You, Deep Meaning Story