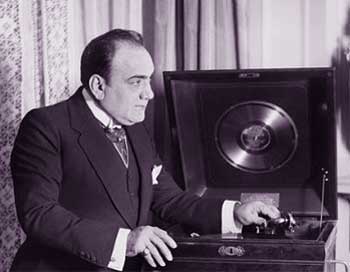 Once upon a time in city of Naples in Italy, a young boy of about eleven years old who used to live with his mother.
They were very poor, so both of them had to work so that they can earn enough money to buy their daily needs.
Boy used to work in factory. Young boy loved to sing and he could hear music in everything around him, in chirping of birds, sound of machine work.
Boy spent all this spare time in learning to read musical notes and used to practice on an old piano daily and singing songs.
One day, he approached a music teacher asked him to teach him and help him become a great singer.
Teacher made him sing only once. Just after listening to that, teacher said, "You are hopeless..!! Your voice is not good at all. You can never become a great singer."
Listening to such words from a music teacher, were like a blow across face of young boy. They had crushing effect on him and boy felt like giving up.
He stopped doing all the practices and all his effort that he used to put in toward learning of music. Soon, boy began to wander through streets of Naples with his fellow workers.
When mother saw this, it broke her heart, to see him so disappointed. Mother had faith in him.
One evening, after dinner she put her hands around his neck and said, "I love the way you sing. Why don't we both sing our favorite song? It has been many days since I heard you sing."
Saying this, she took him to piano and boy plated their favorite tune and soon house was vibrating with musical notes and sound of mother and his son singing.
Mother said, "Why don't we start you on music lessons? I know a great music teacher who will train you to become an expert. I am sure some day you too will earn fame as a great singer"
Encouraging words of his mother had magical effect on boy and he started to sing again.
To support her son, mother made all sort of sacrifices and even went bare foot in cold winters so that she can earn enough money to pay for her son music lessons.
Mother's constant encouragement and faith in boy's talent and sacrifices, motivated her son to regain his self confidence and he eventually became one of the greatest singer of all time.
Boy name was Enrico Caruso.
---
Inspirational Stories: KFC Colonel Sander's Story
---
Search Keywords: Enrico Caruso Inspirational Story of Will Power and Determination, Never Give up on you Dreams Mother Son Story