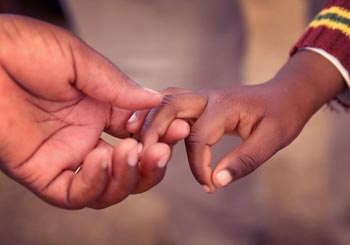 Story 1: Rich Lady and Little Kid..!!
On a very cold day, a little boy was standing outside a shoe store, barefooted.. He was shivering with cold and was looking through window at the shoes.
A rich lady came out of that store. While waiting for ride she saw that little boy. She approached him and said, "Kid, Why are you looking so earnestly in that window??"
Little boy replied, "I don't have any shoes.. I was asking God to give me a pair of shoes.."
After listening this lady took that boy inside shoe store and asked clerk if she can get a bowl of water and towel. Clerk brought that in few minutes and then she took that boy at the back of store.
She removed her gloves and knelt down, cleaned and dried little boys hands and feet then she bought him back in to shoe store and asked clerk to bring pair of socks and shoes.
Clerk bought socks and shoes and gave them to her. She took those and again knelt down. Placing pair of socks upon the boy's feet, she gave him a pair of shoes to wear. She bought some more pair of socks and gave them to him and patted him on head saying, "Kid, do you feel more comfortable now??"
As she was leaving, little kid caught her by hand and looked up to her with tears in his eyes and replied, "Are you God's wife??"
---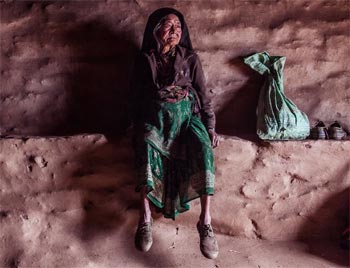 Story 2: Old Woman with Precious Stone..!!
Once a wise old women was traveling through Himalaya mountains and in her way she found a precious stone. She took it and kept it in her bag and continued her journey.
Next day on her way she met another traveler who was hungry and asked her for food. She opened her bag to give food to that man. When she opened her bag man saw that precious stone in her bag.
Man wanted to have that precious stone so he asked her to give that stone to him. Lady gave that stone to him without any hesitation and continued her journey.
Man was happy to get that precious stone. He knew that with that stone he never had to worry about money and it gave him security for a lifetime.
But after few days man returned to mountain with that precious stone. He looked for woman on mountains to return that stone to her. After some search he found her.
As he saw her, he went to her and said, "Thanks for giving me that precious stone other day but today i came back to return you that stone.. with a hope that you can give me something even more precious..
Please give me what you have within you.. that enabled you to give me that stone without any hesitation.."
---
Keyword: Heart Touching Stories – Short Moral Stories to Learn about Joy of Giving, Being Content in Life Story, Stories to Change the Way You Think about Life