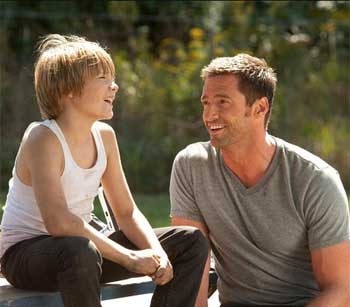 Nick is a 10 year old boy. He is the only son to his parents. His father is a busy business man and he could hardly spend time with his son. Nick's father would reach after he sleeps and move out before he wakes up or will sleep until he leaves for school. Hardly, his father would accompany him or join with family. Just like any other boy, Nick wanted to go outdoors with his father and have fun.
One day, Nick was surprised to see his father at home in the evening.
"Dad, it is a big surprise to see you at home". – Nick said
"Yes, son my meeting was cancelled and my next flight is delayed by 2 hours. So I'm at home". – His father replied.
The conversation between Nick and father:
Nick: Dad, I want to talk to you and ask you a few questions.  May I please?
Father: Yes, my dear son, please proceed.
Nick: When will you be back?
Father: Tomorrow noon!
Nick: Dad, how much do you earn a year?
Father: Dear, it's a very big amount and you won't be able to understand it.
Nick: Ok dad, are you happy with the amount you earn?
Father: Yes my dear. I'm very happy and in fact I'm planning to launch our new branch and a new business in a few months. Isn't that great sweet boy?
Nick: Yes, dad. I'm happy to hear that.
Father: So, do you have any other questions Nick?
Nick: Yes, father, I do have only one more question.
Father: Ask me then!
Nick: Dad, you don't want to tell me how much you earn a year or a month. But can you tell me what you earn a day or even half a day?
Father: Nick, what are you asking? Don't you have all the luxury provided to you?
Nick: No dad, you have always given the best to me, but please answer me. It would be really nice if you can tell me how much you earn in an hour?
Father: Nick, this is not fair and you should be questioning your father about his income.
Nick asked his mummy to support him. Nick and his mom requested to answer his hourly income, if not the daily income.
Nick's father replied, it will be around Rs.1000/- per hour.
Nick ran to his room in the upstairs and reached down carrying a piggy bank with him.
Dad, I have Rs.3000/- in this box. Can you spare me three hours with me? I want to go to beach and have dinner with you tomorrow evening. Can you please mark this in your schedule?
Nick's father was speechless!
Moral:
Running behind money makes children deprived of love and care from parents. Money can't buy everything!
---
Parent Child Relationship Stories: Learning from Mistakes..! (Famous Scientist Childhood Story)
---
Search Keywords: Heart Touching Conversation Father Son Short Stories, Parent Child Relationship Short Stories