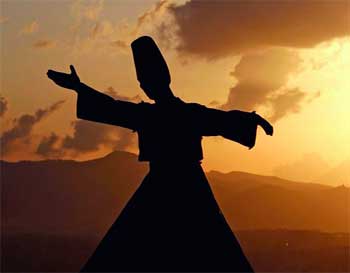 #Soul #Universe #Heart
---
We carry Inside us, the Wonders we Seek outside Us.
Stop Acting so Small. You are the Universe in Ecstatic Motion.
You are Not a Drop in the Ocean. You are the Entire ocean, in a Drop.
Your Heart is the Size of an Ocean. Go find Yourself in its Hidden Depths.
The Whole universe is Contained within a Single Human being – You.
What you Seek, is Seeking You.
If Light is in your Heart, You will Find your way Home.
The Desire to know Your Own Soul, will End all other Desires.
You have Within you More Love than you could ever Understand.
What is Planted in Each person's Soul will Sprout.
We Rarely hear the Inward Music but we are all Dancing to it Nevertheless.
Our Greatest Strength Lies in the Gentleness and Tenderness of our Heart.
The Garden of the World has no Limits, Except in your Mind.
Listen to the Sound of Waves within You.
Everything in the Universe is within You. Ask all from Yourself.
Do not feel Lonely, the Entire Universe is Inside you.
When you Seek Love with all your Heart, You shall Find its Echo in the Universe.
What Matters is how Quickly you Do, What your Soul directs.
When you do Things from your Soul, You feel a River Moving in you, a Joy.
Whatever Lifts the Corners of your Mouth, Trust that.
Your Heart knows the Way. Run in that Direction.
Only from the Heart can you Touch the Sky.
Look past your Thoughts, So you may Drink the Pure Nectar of This Moment.
Shine like the Whole Universe is Yours.
Respond to every call that Excites your Spirit.
The Universe is not Outside of you. Look Inside Yourself. Everything that you Want, You already are.
Always Remember you are Braver than you Believe, Stronger than you Seem, Smarter than you Think and Twice as Beautiful as you'd ever Imagined.
You have No need to Travel anywhere – Journey within Yourself. Enter a mine of Rubies and bathe in the Splendor of your own Light.
---
You May Also Like: Words of Wisdom by Buddha
---
Search Keywords: Find Yourself Rumi Quotes – Seek Hidden Power Within Motivational, Heart and Soul/ Believe in Yourself Quotes by Rumi