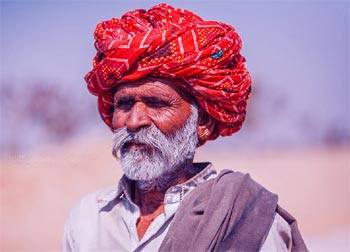 Once an old man living who used to live in small village who was invited by his son to visit Mumbai who was a successful businessman living with wife and son there.
Old man was bit scared to go to city as he had spent most of his life at his birthplace in village. He only knew his local language and wouldn't understand Hindi or English much. Also Old man was habitual to wearing traditional clothes like dhoti kurta.
Yet he was happy that he would get to spend few days with his son and family. He thought to himself, "It's OK. I will spend best time with my son."
On decided day old man came to Mumbai. His son received him and was very much excited about his father visit. Son and his wife wanted to show him around city. His son would take him out to nearest place and there they would have their favorite drinks. Son would take his father to visit various places and all had lots of fun.
Old man had very good time with family and was very happy. In last week of old man's visit, son said to his father, "Let's go to best hotel here."
Son and father went to hotel. They ordered their drinks and some snacks as accompaniments with their drinks. Old man wasn't feeling like eating with drinks at that time so when they got up to leave, old man simply took a handful of chana and stuffed it in fold of his dhoti to eat them on his way.
While their way back in the lobby, old man stumbled and down went all the chana on the plush carpet. As father was going to fall, son supported him and saved him from falling.
Gently he helped his father to get back on his feet and instead of feeling irritated he was amused and laughed with his father about what happened and on their way back they decided to come back at that hotel as father liked it there.
A few days later he went to his friends party and shared this incident and they all laughed it off.
One of friends asked, "Weren't you embarrassed?"
Son replied, "Why should i be embarrassed?? He is my father. He is a person who loves to talk in his native language and prefer to wear dhoti to posh hotel and takes chana to eat later… so what?"
He continued, "Should i feel embarrassed because of his nature and habits?? He should be allowed to do what ever he feels comfortable with as long as he is not harming others.
At that time i didn't cared about what people there would think about me or what hotel staff thought about that but only concern then was my father's happiness."
Moral:
We should understand and have respect for other's person life style. We shouldn't we embarrassed of our elder's ways to do work.
---
You May Also Like: Removing Large Stone..! (Father Son Story)
---
Keywords: Father Son Inspirational Stories – Respecting Other's Way of Living Story, Best Moral Stories for Teenagers, Respect You Elder's Story