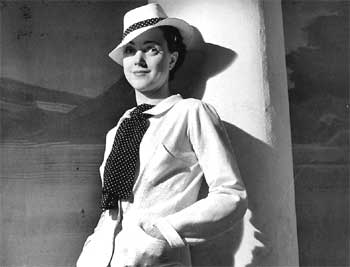 #Fashion
Fashion is not something that Exists in Dresses only. Fashion is in the Sky, in the Street, Fashion has to do with Ideas, The way we Live, What is happening.
Fashion is Made to become Unfashionable.
Fashion is Architecture: It is a matter of Proportions.
In Fashion, you know you have Succeeded when there is an Element of Upset.
A Fashion that does not Reach the Streets is not a Fashion.
Fashion changes but Style Endures.
A Style does not Go out of style as long as it Adapts itself to its Period. When there is an Incompatibility between the Style and a Certain state of Mind, It is Never the style that Triumphs.
#Elegance
Elegance does not Consist in putting on a New dress.
Elegance is when the Inside is as Beautiful as the Outside.
Elegance is not the Prerogative of those who have just Escaped adolescence but of those Who have already taken Possession of their Future
Luxury must be Comfortable, Otherwise it is not Luxury.
The Best color in the Whole world is the one that Looks good on you.
#Woman
Dress shabbily and They remember the Dress, Dress impeccably and They remember the Woman.
A Girl should be Two things: Who and What she wants.
A Woman can be Over dressed but Never over Elegant.
A Girl should be Two things: Classy and Fabulous.
You can be Gorgeous at Thirty, Charming at Forty and Irresistible for the Rest of your Life.
Youth is something very New: Twenty years ago No one mentioned it.
A Woman with Good shoes is never Ugly.
A Woman who cuts her Hair is about to Change her Life.
#Man
All Men are children and if you understand that, a Woman understands Everything.
As long as you know Men are like Children, You know Everything.
If a Man talks Bad about all Women, It usually means He was burned by one Woman.
Men always remember a Woman who caused them Concern and Uneasiness.
---
Motivational Quotes: Quotes by Aristotle