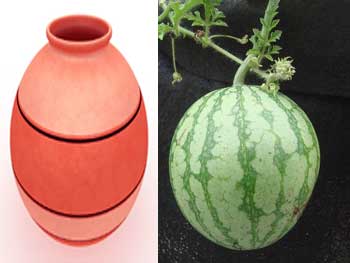 Once Akbar got angry with Birbal and asked him to leave the palace and never come back to his palace. Birbal accepted Akbar's command and resigned from his post as Akbar's minister and left palace.
After leaving Birbal went to a far away village and started to work there under a farmer with different identity. No one there knew that he was famous Birbal.
As time passed, Akbar started to miss Birbal. He regretted his decision as he was struggling with many issues in the empire without Birbal's advice.
Akbar decided to get Birbal back as his minister. He sent out his soldier to look for Birbal and bring him back. Soldiers were not able to find him but came back without him.
Akbar knew that Birbal is wise and no one from his palace would be able to find him easily so he thought of a trick to find out Birbal. Akbar sent a pot with an order to head of every village in his kingdom.
Order was — "Each village have to send this pot full of wit to Emperor and if any village is not able to send pot full of wit then they have to send this pot full of diamond and jewels."
Message also reached to village where Birbal was living. They thought of what to do about order given by Emperor. Wit is not a thing that can be filled with pot so they started to think of ways in which they could collect enough diamonds or jewels to fill pot.
Birbal was sitting there with them and listened to all their talks. He said, "Give me the pot, i will fill it with Wit."
People were surprised to listen to this but as he lived in village with them for sometime, they trusted him. Village head gave pot to Birbal.
Birbal took that pot with him to his farm, there he looked for a small watermelon and placed it inside the pot without cutting it off from it's vine. Birbal left the pot there with watermelon in the farm.
With in few days, watermelon grew so much that it was impossible to get it out of pot. As soon as it grew to the size of pot from inside Birbal took the pot with watermelon and cut off from it's vine.
Later he sent that pot to Emperor with a message — "Please remove the Wit from the pot without cutting it or without breaking the pot..!!"
As soon as Akbar saw watermelon in the pot he knew that this can only be Birbal's work. Akbar inquired about the village from which pot was sent and himself went to bring Birbal back to palace with him.
---
Keywords: Birbal Stories – Stories of Birbal Wisdom, Fun to Read Short Moral Stories, Akbar Birbal Moral Stories, Wittiest Stories of Mughal Times, Huge Collection of Interesting Akbar and Birbal Stories for Kids, Witty and Wise Man Birbal Short Stories for Fun Reading, Thinking Out of Box Stories