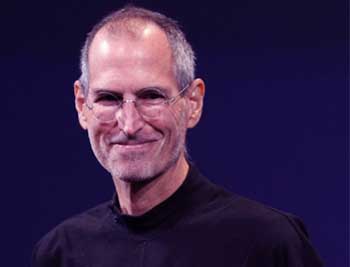 Steve Jobs was one of the Greatest tech Entrepreneurs and Creative Genius. He was a Great man and his Thoughts and Creativity Inspired us to Lead the life in a Beautiful way.
---
Love yourself and What you do – the only Key to Success.
If you Define the Problem correctly, You almost have the Solution.
Your Time is Limited, So Don't waste it, Living someone else's Life.
Don't let the Noise of other people's Opinions Drown out your own inner Voice.
Sometimes life Hits you in the Head with a Brick. Don't lose Faith.
Mistakes Teach you important Lessons. Every time you Encounter one, You are a Step closer to your Goal.
Have the Courage to follow your Heart and Intuition. They Somehow know what you Truly want to Become.
You gotta Act. You gotta be Willing to Crash and Burn. If You are Afraid of Failing, You won't Get very Far.
It is Impossible to Fail if you Learn from your Mistakes. Don't Give up.
Your Worth does not Revolve around What others Think. Your Worth is what You put in Yourself and know in your Heart.
Average people allow Time to Impose its Will on them, Exceptional people Impose their Will on their Time.
Greatness is More Than Potential, It Requires Skillful Execution of That Potential.
You have to have a lot of Passion for What you do Because if You don't, any Rational person would Give up.
The only Way to do Great work is to Love what you Do.
If someone Walks out of your Life, It gives Someone you need a Chance to walk In.
Pursue your Dreams and see the Opportunities in Life's Setbacks.
The Greatest thing is When you do put your Heart and Soul into something over an Extended period of Time and It is Worth it.
If You are Working on something Exciting that you really Care about, You don't have to be Pushed. The Vision pulls You.
Everything around you that you Call Life was made up by People that were No Smarter than you.
In the Broadest context, the Goal is to Seek Enlightenment – However you Define it.
Believing that the Dots will Connect down the road, Will give you the Confidence to Follow your Heart.
Life goes on and You Learn from it.
Invest time in Yourself to have Great experiences that are going to Enrich you.
Don't wait. Do something when you are Young, When you have Nothing to Lose and Keep that in Mind.
You have to Trust in something Your Gut, Destiny, Life, Karma, Whatever.
---
You May Also Like: Old Man Debt – Business Story