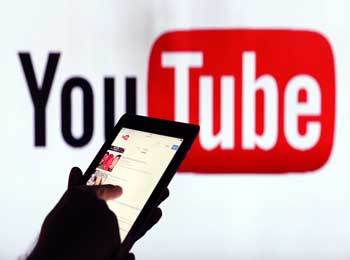 YouTube was Created by Chad Hurley, Steve Chen and Jawed Karim in 2005 who were all Employees of Paypal.
The Inspiration for YouTube as we know it today is credited to two different events. First was Karim's inability to find footage online of Janet Jackson's 'Wardrobe malfunction'. Second when Hurley and Chen were unable to share video footage of a dinner party due to e-mail attachment limitations.
The Domain name caused a huge misunderstanding for Universal Tube & Rollform Equipment. Its Company domain 'utube.com' was overwhelmed with Traffic from people that tried to Spell the Video site's name phonetically
The First video on YouTube is of one of the co-founders Jawed Karim talking about elephant's trunks titled – 'Me at the Zoo' shot at the San Diego Zoo.
Initially, YouTube was Created to be a Video dating site called – Tune In Hook Up.
Only 18 months after YouTube was founded, Google bought it for $1.65 billion in Stocks.
Google is the Biggest search engine in the world but right behind it is Youtube, which is bigger than Bing, Yahoo! and Ask combined.
Every Minute, over 100 hours of video is Uploaded to YouTube.
Every Month, YouTubers watch 6 billion hours of Videos per month and 4 billion videos Every day.
The Longest video on YouTube is 571 hours, 1 minute, and 41 seconds long. That's the same as 23 days and 19 hours!
There is a Program to scan for Copyright infringement called Automated Content ID which Scans over 100 years of video Every day.
YouTube has signed over 10,000 advertising partners to date including Disney, Turner, Univision and Channel 4 and Channel 5. Thousands of Partners are making six figures a year.
Owing to its high Global presence, the Site is Localized in 89 countries and available in 76 different Languages.
Today, YouTube's Annual revenue hovers around $15 billion. This has led Wall Street analysts to give the Brand a value of more than $100 billion.
In Thailand, YouTube was Blocked for 5 months in 2007 due to a 44 second video that Showed pictures of the King being defaced.
YouTube Has Been Censored Around the World. At Various times, More than 25 countries have Blocked access.
---
More Interesting Facts: Amazing Facts about Google