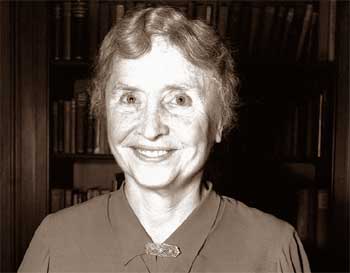 Toleration is the Greatest gift of the mind, It requires the Same effort of the Brain that it takes to Balance oneself on a Bicycle.
Self-pity is our Worst enemy and if We yield to it, We can never do anything Wise in this world.
The Best and Most beautiful things in the world Cannot be seen or even Touched – They must be felt with the Heart.
Your Success and Happiness lies in you. Resolve to keep Happy and your Joy and you shall form an Invincible host against difficulties.




Face your Deficiencies and Acknowledge them but do not let them Master you. Let them teach you Patience, Sweetness, Insight.
The True test of a Character is to face Hard conditions with the Determination to make them better.
Character cannot be developed in Ease and Quiet. Only through Experience of trial and Suffering can the Soul be strengthened, Vision cleared, Ambition inspired and Success achieved.
When one door of Happiness closes, Another opens but often We look so long at the Closed door that we do not see the one which has been Opened for us.
No Pessimist ever discovered the Secret of the stars or sailed an uncharted land or Opened a new doorway for the Human spirit.
Love is like a Beautiful flower which I may not touch but whose Fragrance makes the Garden a place of delight just the same.
Many persons have a Wrong idea of what constitutes True happiness. It is not attained through Self-gratification but through fidelity to a Worthy purpose.
If We do not like our Work and do not try to get Happiness out of it, We are a Menace to our Profession as well as to ourselves.
To keep on trying in spite of Disappointment and Failure is the only way to keep Young and Brave. Failures become Victories if they make us Wise Heart-ed.
When we do the Best that we can, We never know what Miracle is wrought in our Life or in the Life of another.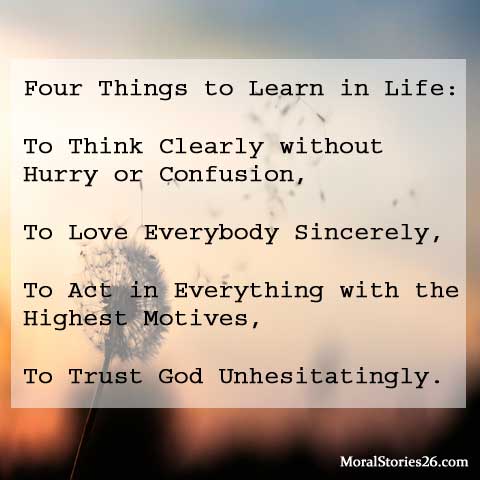 Four things to Learn in life: To think clearly without Hurry or confusion, To Love everybody sincerely, To Act in everything with the Highest motives, To trust God unhesitatingly.
---
More Motivational Quotes: Self awareness Quotes by Sadhguru
---
Search Keywords: 15 Motivational Quotes for Better Life by Helen Keller, Best Quotes to Motivate Yourself, Quotes with Images to Share