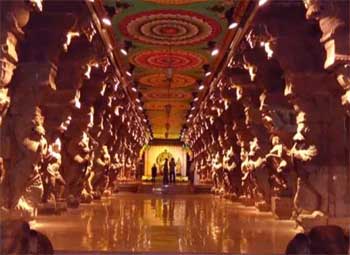 Interesting Facts about Temples from Around the World
One of the Seven wonders of the World, the Temple of Artemis, was Burned down by an Arson who wished to be Famous for his Crime.
At the Sanjusangendo Temple in Japan, there is an Annual competition to Fire as many arrows through the Temple as possible in 24 hours. The Arrows can't hit the floor, walls or the ceiling.
Anybody can Walk into a Sikh temple after Prayers and partake of the Free communal meal called 'Langar'. The meal is Symbol of Equality and community is given to anybody who wishes to partake, without any Expectation of Payment.
The Temple of Olympian Zeus was under Construction for over 600 years before being Finished.
The Paired statues outside Buddhist temples are actually Carved pronouncing the Sacred syllable 'Aum', Each statue Mouthing part of the Word.
In 1285, a Buddhist nun opened the Shokozan Tokei-ji temple as a Refuge for battered Wives. Women were considered Divorced after Living there for 3 years.
The Padmanabhaswamy Temple in India has approximately $19 Billion worth of Gold and Precious stones kept in 8 on-site vaults. One vault is still Unopened and what's kept inside is still Unknown.
There is an Ancient temple in Ireland that predates Giza and Stonehenge. During the winter solstice, Light penetrates through to the Burial tomb for about 19 minutes.
In Kyoto, Japan there are five temples that have Blood-stained ceilings. They use the Floorboards from a Castle where Warriors killed themselves after Holding off against an Army for Eleven days.
In Russia, there is a 'Temple of All Religions' which serves as a Peaceful combination of Different cultures.
Century old Japanese temples were made without any Nails or screws instead they were Constructed with interlocking pieces like a Puzzle.
There's a 5000-year-old underground Temple in Malta that was discovered by Accident containing 6000 skeletons.
The Ruins of a 2,300-year-old Mayan Temple in Belize were Destroyed by Contractors who wanted to use the Bricks for Gravel to build a road.